The collection of these linguistic OER modules, where each module approximates the content of 90 minutes in class teaching can be freely combined to linguistic fundamental courses, such as "Introduction to Linguistics for BA students", "Introduction to linguistics for teacher students etc.
Just let the VLC developmental team know which modules you want to combine für your personalized LIN101 (Linguistics Fundamentals) variant.
The VLC-modules have been used - among others - at:
Essen University

Etvös Lorant University Budapest
Marburg University
Potsdam University
Tuebingen University
The Northern Caribbean University (Jamaica)
as a pMOOC since 2016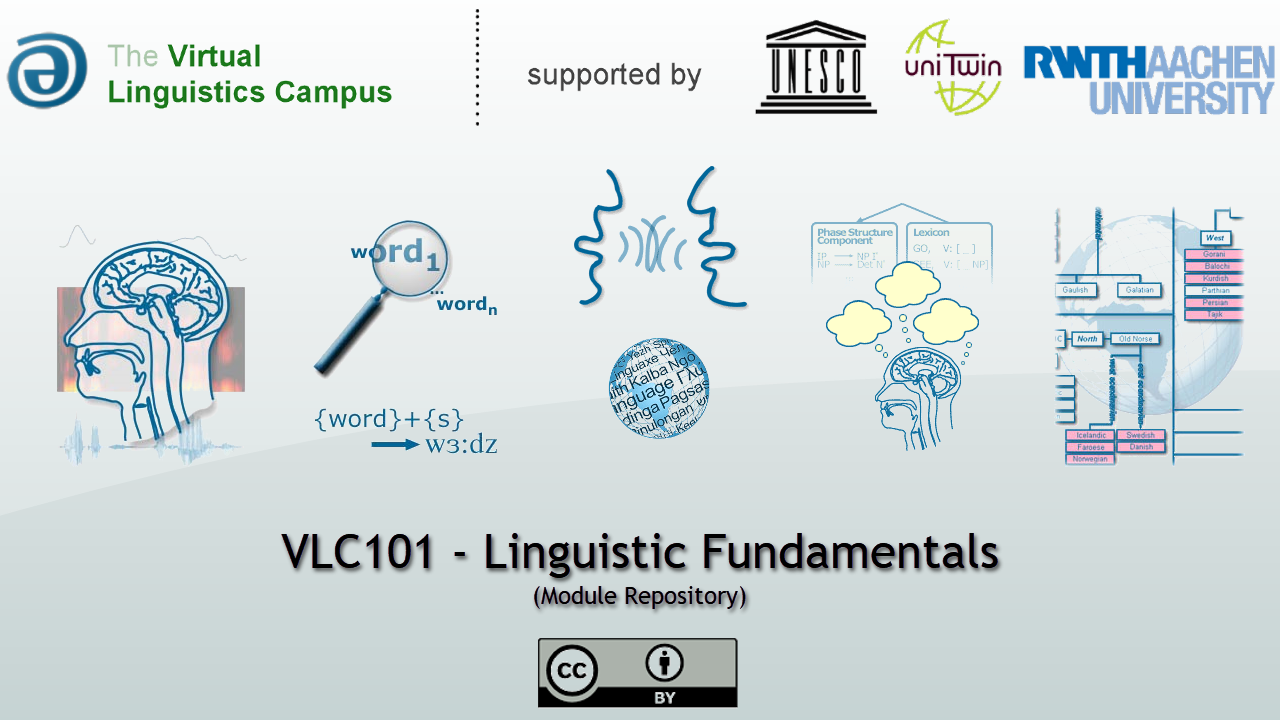 The Virtual Linguistics Campus has long been known for its options beyond mere content delivery. These options are complex video-based glossaries, indices of languages and audio files, a database with information about important linguists or various timelines relating to the devlopement of languages, dialects or general aspects of computing.